Coal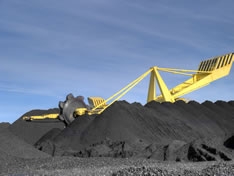 Chemical Corporation are able to offer their Coal Power station customers a complete range of formulated Mobil Industrial lubricants to help you get the most out of your equipment, be it steam turbines, coal crusher gearboxes, or soot blowers. Mobil performance lubricants for power plants are backed by over 100 years of industry experience and lubrication expertise.
Engineered to perform even in extreme conditions — including high temperature, heavy load, and high contamination — these Mobil lubricants and greases will help keep your coal-fired plants operating in top form.
Backed by extensive builder approvals and proven field performance.
Thoroughly tested before they are commercialized, Mobil industrial lubricants and greases are well supported by equipment builder approvals.