Sustainability & Ethics
Health and Safety Policy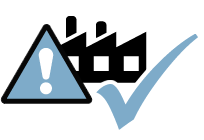 The management and personnel of this company fully accept that is has a responsibility for ensuring that health and safety at work is maintained at a high level and to approach the management of working practices in a way which promotes safety in all aspects of our business.
We are committed to identifying, assessing and controlling risks which exist at our site and to evaluating the monitoring the measures and safeguards which are introduced to counter any risks which are identified. This will be achieved through the process of risk assessment which applies to any nature of risk, from chemical hazards to work activities, from power sources to harmful emissions.
In controlling risks and introducing safeguards, we will prioritise the significant risks as major areas of activity expending such resources as are warranted by the nature of the risk to eliminate, or at least effectively control that risk at source, using personal protective equipment only as "a last resort."
We further recognise our responsibility to ensure that welfare facilities are such that health is not adversely affected, that we maintain all areas of work in a suitable condition for the tasks to be performed within them and that all emergency situations are properly catered for and have sufficient resource to ensure effective protection of our workforce.
To achieve these goals, we fully recognise the invaluable resource of our people and are committed to training and developing them in line with our overall policy and specific work activities, using their input as a valuable source of hazard identification and risk control. In this way, each and every individual has a vital and specific role in maintaining our safety standard.
Quality Policy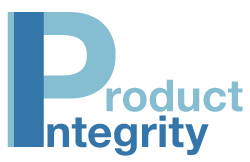 Chemical Corporation (UK) Ltd attaches the utmost importance to the effective management of quality. This policy extends beyond the simple control of the products manufactured or sold into the processes, procedures and management of the business, including controls over third party suppliers and services. Chemical Corporation (UK) Ltd will seek continual improvement in quality, technology and service in order to better serve our customers.
Chemical Corporation (UK) Ltd's products will be developed with the intention of satisfying or exceeding the needs of its customers and equipment specifications, providing a cost effective service and final product quality fully meeting customers requirements.
Chemical Corporation (UK) Ltd will foster and encourage safe operations and the development of reasonable standards for the control of health and environmental effects of marketed products and adhere to such standards.
Chemical Corporation (UK) Ltd will seek to maintain appropriate certification(s) to recognized standards covering the activities of its product development, manufacturing and distribution activities in each market place where it is represented.
Chemical Corporation (UK) Ltd will seek specific customer certifications where these are complementary to Chemical Corporation (UK) Ltd's quality policy aims and where it is efficient, effective and beneficial to Chemical Corporation (UK) Ltd and its customers.
Chemical Corporation (UK) Ltd will encourage effective relationships with customers to assist them in reaching their objectives and solving problems.
Chemical Corporation (UK) Ltd will maintain fully documented and audible quality management systems which will ensure and monitor product quality from the receiving of incoming goods through to customer delivery, including reviews leading to continuous improvement.
Chemical Corporation (UK) Ltd will adopt this policy to ensure that management, technical and production personnel are fully conversant with the policy through ongoing education and training programmes.
Chemical Corporation (UK) Ltd expects staff to act with the highest standards of honesty and integrity and Chemical Corporation (UK) Ltd will encourage an environment in which employee satisfaction, including creativity, motivation, competency and commitment is maintained.
Environmental Policy

Chemical Corporation (UK) Ltd accepts an obligation to comply with all relevant legislation and to minimise its impact upon the environment.
Chemical Corporation (UK) Ltd has implemented an environmental management system that ensures that its environmental impacts are identified and minimised where possible.
The environmental impacts that Chemical Corporation (UK) Ltd are addressing include the following:
To minimise waste production.

To wherever possible re-cycle materials such as paper, cardboard, plastic containers and steel drums.

To minimise onsite energy use.

To dispose of all waste materials through an approved registered waste carrier.
Chemical Corporation (UK) Ltd carries out regular reviews of our systems to ensure the environmental management system remains effective.
Chemical Corporation (UK) Ltd aim to continuously improve our environmental performance and demonstrate this by closely monitoring waste production and energy consumption.
Chemical Corporation (UK) Ltd will regularly update and involve their employees in the environmental management process.
This policy shall be reviewed on a regular basis to check its relevance and suitability and shall be made available to any interested parties.