Automotive Engine Oil
Introducing Mobil Bag in the Box
Mobil have introduced their Bag in the Box concept to the UK engine oil market. Mobil Bag in the Box is available in 7 grades and comes in a 20 litre pack.
It is easy to dispose of after use, reduces the risk of an oil spill in workshops and garages and takes up less space than conventional 20 litre oil pails. The product is dispensed via a tap so no pumps are needed either.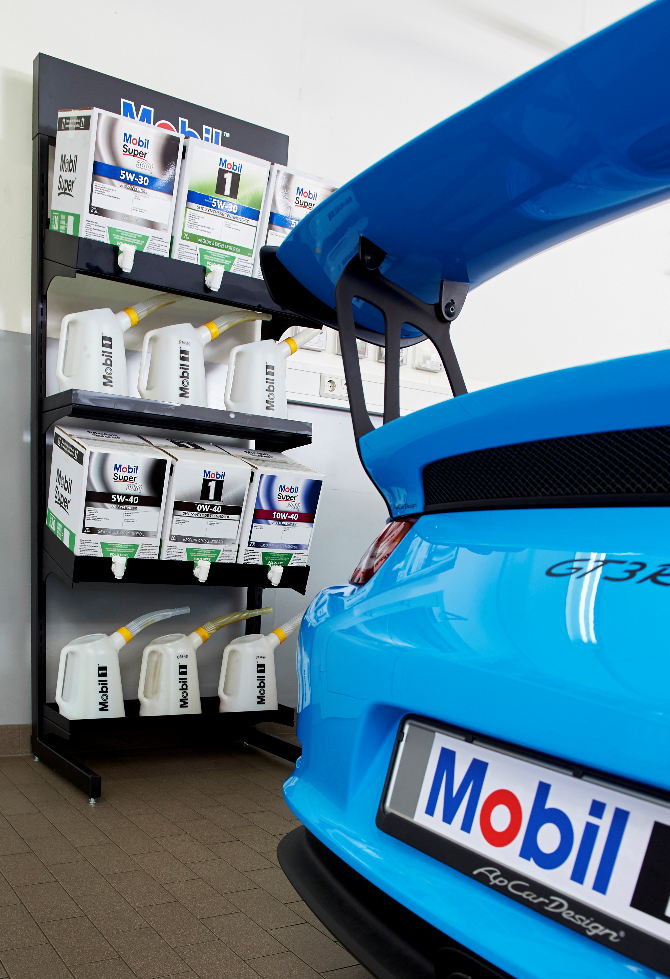 Mobil Bag in the Box is available in the following grades:
Watch the Mobil 1 bag in the Box video here:
As an authorised distributor of Mobil engine oils, Chemical Corporation is pleased to offer customers the full family of premium quality Mobil 1 engine oils including Mobil's first to market low viscosity engine oil - Mobil 1 ESP x2 0W20 (see video below). We also stock the superb range of Mobil Super 3000 and Mobil Super 2000 engine oils.
We offer a complete service pack designed to suit all types of service workshops, ranging from the largest franchise car dealerships through to smaller independent type workshops.
Chemical Corporation currently service Porsche, Mazda, Vauxhall, Toyota, Mercedes, BMW, Saab, Jaguar Landrover and Volkswagen Group workshops throughout Wales and the South West.
Manufacturer approvals include BMW LL-04, VW 504 00 - VW 507 00, dexos 2, MB-Approval 229.31/ 229.51 lubricants that all rely on highly innovative synthetic lubrication technology to help ensure optimised engine efficiency, reduced wear and low fuel consumption. In addition to these engine oils, we also stock a wide range of Mobil automotive gear and transmission lubricants.
Watch the Mobil 1 ESP x2 )w-20 video below: