About
Chemical Corporation (UK) Ltd is a UK authorised distributor of Mobil Lubricants and Greases and have been recognised by Exxon Mobil by winning the Gold and Silver Distributor "ELITE CLUB" awards against a network of 15 other European based distributors.
Chemical Corporation has been established since 1983 and our significant growth in lubricant sales has enabled us to re-invest to extend our current warehouse facility and build a new bulk oil storage unit and oil filtration system.
The development of Chemical Corporation's sales team is supported through Exxon Mobil's on-going product training, allowing our sales team to equip our customers with the very latest information and advice on lubrication technology.
Our Lubricant Engineer undertakes customer site visits, providing advice on all issues relating to lubrication, oil analysis, safe storage methods, safe product handling, and rationalisation of products in use. Inspections are invaluable to customers and help to reduce and improve their lubrication stock inventory.
He has undegone extensive training in oil analysis and has a 33 year background in industrial lubricants across numerous business sectors and industrial applications. He has passed the Lubricant Management & Analysis Course Category One (ISO 18436-4) provided by Alcontrol Laboratories.
We also offer an extensive range of lubricants, equipment and oil exchange services services to the Wind Turbine industry, both on and offshore and are the European Distributors for premiere wind turbine oil exchange equipment Sage Oil Vac.
Our extensive knowledge of industrial chemicals, cleaning products and PPE equipment enables us to give you the best advice and solutions for your application. We stock an extensive range of hand sanitisers and dispensers, face masks, disposable gloves and cleaning products suited to fighting the coronavirus outbreak.
Chemical Corporation's main focus has always been to meet our customers' needs and we are proud to offer excellent customer service with a personal touch backed by a highly respected global brand.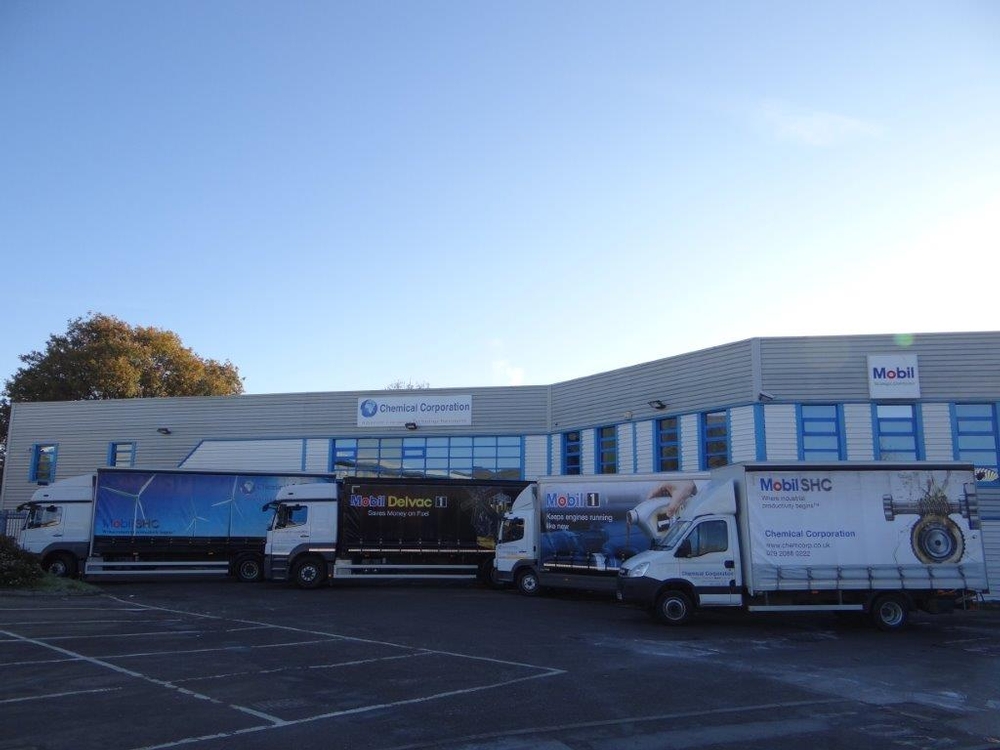 Our office hours are:
8am to 5pm Monday – Thursday
8am to 4.30pm Friday
Please note that we are closed at weekends and on all UK public holidays