Aerosols

Chemical Corporation (UK) Ltd is a licensed distributor for Tygris aerosols sprays. Tygris specialises in high grade products for cleaning, lubricating and protecting with 100% guarantee.
The Tygris Industrial range of powerful aerosols delivers effective solutions for everyday, essential and challenging cleaning tasks. The proven formulation of the Tygris industrial range of lubricating products ensure effective lubrication in all environments including heavy machinery applications.Tygris has developed reliable and effective products for operation and repair tasks where daily productivity relies on efficient maintenance.
We also stock the full PROTEAN range from Tygris which offers 110 NSF approved advanced solutions for the food preparation industry. 40 of these products are Halal/Kosher certified.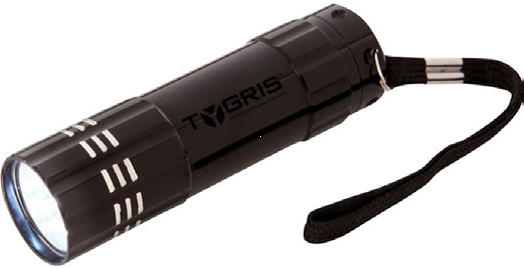 TYGRIS 12 PICK & MIX PROMOTION
Pick your very own TYGRIS 12 from any of the top selling TYGRIS products listed on the order form below and claim your free TYGRIS LED TORCH.
Choose any quantity of any product. Simply indicate the quantity required and ensure that your total adds up to 12. (All products are 400ml unless otherwise stated) Download the form now, complete and return to us via post or email.
Download the Tygris Order Form here.
(please note that this offer extends only to the products listing on this flyer)
| | |
| --- | --- |
| Product NSF Approved | Description Aerosols |
| Belt Dressing | Tygris F414 is an effective food grade belt dressing spray used to reduce slippage and extend the life of drive belts, increasing transmitted power and improving efficiency and economy. |
| Chain Spray | Tygris F408 is a food grade chain spray which is a highly tenacious, anti-fling lubricant designed to keep chain and drive systems operating smoothly. Being non-toxic and water resistant it is ideal when used on food conveyor systems requiring frequent wash down. |
| De-Watering Anti-Rust Agent | Tygris F416 is a PTFE based aerosol effective for use in displacing moisture and water based fluids from most surfaces, leaving a residual film of lubricant. Used on sliding surfaces, in bearings and for other light applications in food processing environments. |
| Electrical Cleaner | Tygris F406 is a quick drying solvent cleaner used in food and clean environments for effective cleaning and degreasing of electrical components which, when dry, leaves no residue, so making for an efficient process without the added chore of wiping off dissolved dirt. |
| Fast Dry Solvent Cleaner | Tygris F400 is a powerful, fast drying solvent designed to dissolve away all types of contaminant in the workshop quickly leaving no residue, eliminating the need of rinsing. |
| Foaming Cleaner | Tygris F422 is a multi-surface foam cleaner for use on all types of equipment and hard surfaces in the food processing industry with a foaming action to help it cling for longer contact and action time. |
| Label Remover | Tygris F424 is a solvent based blend for the removal of sticky labels from most substrates including many plastics, metals, rubbers, painted surfaces and other impervious materials, leaving no residues or markings. |
| Multi-Lube | Tygris F404 is a general purpose food grade lubricant for use in and around food processing areas, for the lubrication of cables, chains, castors, hinges, bearings and pins. |
| Penetrating Oil | Tygris F412 is a penetrating and release fluid with anti-corrosion properties which actively penetrates seized components. A residual lubricating film adheres to the released part, facilitating re-assembly and helping prevent further corrosion. Effective over a wide temperature range, the all angle valve allows use in an inverted position. |
| PTFE Dry Film Lubricant | Tygris F410 is a PTFE based dry film lubricant for use in food processing environments, formulated for use where conventional oils and greases are undesirable due to their dirt attracting nature. |
| Silicone Release | Tygris F418 is an effective lubricant and release agent for the food industry, used to protect and lubricate a wide range of parts and equipment and for the release of injection moulded parts when traditional oils are not suitable. |
| Stainless Steel Cleaner | Tygris F420 is a cleaner and polish used for stainless steel, aluminium and chrome in food and non-food processing environments which leaves a protective coating to aid future cleaning. |
| White Grease | Tygris F402 is a highly effective white spray grease containing anti-wear additives for use in the lubrication of roller and needle bearings and chains. |