Off Highway Plant Equipment
At Chemic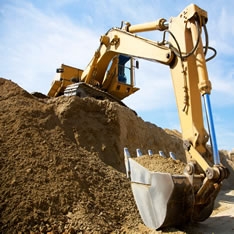 al Corporation we understand the special requirements and maintenance challenges of off-road equipment, and we have the expertise and commercial vehicle lubricants products to help you meet those challenges.
Our complete line of high quality automotive lubricants and other products designed for off highway machinery will help you keep your equipment on the job longer, with greater efficiency, improved productivity and reliability.
Whether you are working with trucks, scrapers, motor graders or tractors, you need high performance lubricants to reduce your plants downtime.
You can rely on Chemical Corporation's innovative products and services to help you meet these challenges.