We are delighted to announce that our Lubricant Engineer, Ian Millerchip has just completed his Wind Turbine technician training with the Global Wind Organisation.
Ian is now a fully qualified Wind Turbine technician and is able to work on both onshore and offshore wind turbines.
His training included:
GWO Working at Heights
GWO Manual Handling
GWO Advanced First Aid
GWO Sea Survival
GWO Fire Awareness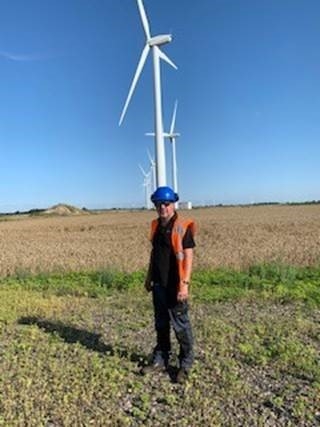 Ian has undegone extensive training in oil analysis and has a 30+ year background in industrial lubricants across numerous business sectors and industrial applications.
He is available to visit customer sites, manufacturing and process plants and offer advice on all issues onsite relating to lubrication, oil analysis, safe storage methods, safe product handling, and rationalisation of the products in use. Inspections like this are invaluable to customers and help to reduce and improve their stock inventory of products used.
If you would like a confidential discussion or any advice relating to oil analysis in the UK please contact our Customer Services Department on 02920 880222.