On January 1st 2017, ExxonMobil will become Technology Partner of the Red Bull Racing Formula 1 team supplying high-performance race fuels and lubricants to the team. Starting next season, our globally-recognized iconic Mobil 1 lubricants and Esso fuels brands will be featured prominently alongside the Red Bull Racing team's cars and drivers.
Red Bull Racing is one of the most successful teams in recent Formula 1 history, winning 52 Grand Prix races, four drivers' and four constructors world championships during the last 12 years. They have the youngest fan base of all Formula 1 teams and a reputation for connecting with fans in new and exciting ways.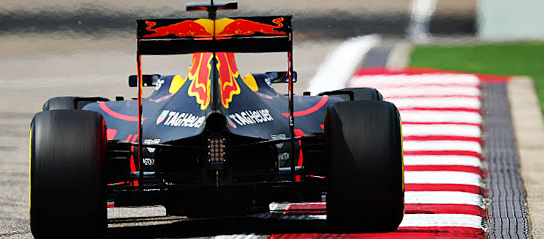 Matt Bergeron, vice president of marketing for ExxonMobil Fuels & Lubricants said that Red Bull Racing provides a dynamic platform to showcase ExxonMobil's world-class lubricant and fuels technologies. He stated that ExxonMobil is excited about building a relationship with Red Bull's excellent young drivers who are establishing reputations as competitive racers and who will help showcase the Mobil brand to generations of consumers.
The 2017 season promises to be an exciting one for Formula 1, regarded by many as the ultimate competition within global motorsport, with a new series owner keen to expand the fan base from an already impressive 1.5 billion viewers in more than 170 countries. There will also be new cars, designed to increase the speed and race spectacle, of course while ensuring that the drivers and teams maintain a strong focus on safety.
Kai Decker, motorsports and sponsorships manager at ExxonMobil said that ExxonMobil's sponsorship portfolio includes new basketball sponsorship with the NBA, the renewal of partnership with the Stewart-Haas Racing NASCAR team and the new sponsorship with Red Bull Racing in Formula 1.
Watch this space for more details on this exciting new partnership, including the 2017 race calendar and images of the race car.
Chemical Corporation (UK) Ltd is proud to offer Mobil's extensive range of OEM approved passenger vehicle engine oils and car care products. The range includes Mobil 1™, the world's leading synthetic motor oil brand and the Mobil Super™ family of premium motor oils. For further product information click here: http://bit.ly/2gaD4xr